2016 Husqvarna 701 Supermoto Unveiled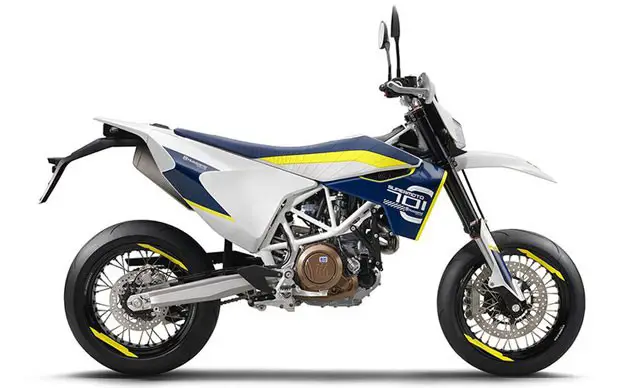 Those who have been waiting for the arrival of this 2016 Husqvarna 701 Supermoto should be happy, because this bike will be unveiled in the first part of 2016. Just before the confirmation– some members of the auto world acquired the news that Europe would be the first place for its release. Despite some hurdles in one or two European countries that are experiencing crises – this bike seems to have a strong market not just in the Western world, but also the Eastern world, and across the whole globe. The main dealership for this bike will be in the U.S.A starting in February 2016. Some may have their personal name for this bike, but for riders – this vehicle remains one of the best and most reliable street fighters. If any brand defines their bikes as high-performance– that will always be part of this bike's identity.
Rumors spread at the EICMA (Milan International Motorcycle Event) about the Husqvarna 701 Supermoto series – since then, this bike has become a trending topic on the auto scene. If we compare it with the new breed that Honda recently revealed, the 2016 Honda Africa Twin series, the performance seem bigger for the Honda than the 701. However, as some wise experts have said, performance may be good, but design along with lightweight components can beat it. This analysis may relate to the weight of this bike and its ability to make a quick maneuver. The displacement for the 701 variant is around 690cc, with a liquid-cooled single cylinder that delivers 67 horsepower with 50 lb-ft of torque. Moreover, this vehicle will have the ride-by-wire feature with the six-speed transmission settings with the new high-tech feature – the Hydraulic APTC slipper clutch.
The details about the best features from the 2016 Husqvarna 701 Supermoto breed have not been released yet. We are still anticipating information about the riding modes mechanism that this vehicle will have to speed up and handle any off-road conditions. With three distinguished riding modes, including Standard, Soft, and Advanced – all riders will have an awesome time riding this bike. [Source: Husqvarna]
---